2012 International Conference on Walking and Sustainable Cities
09 / 30 / 2012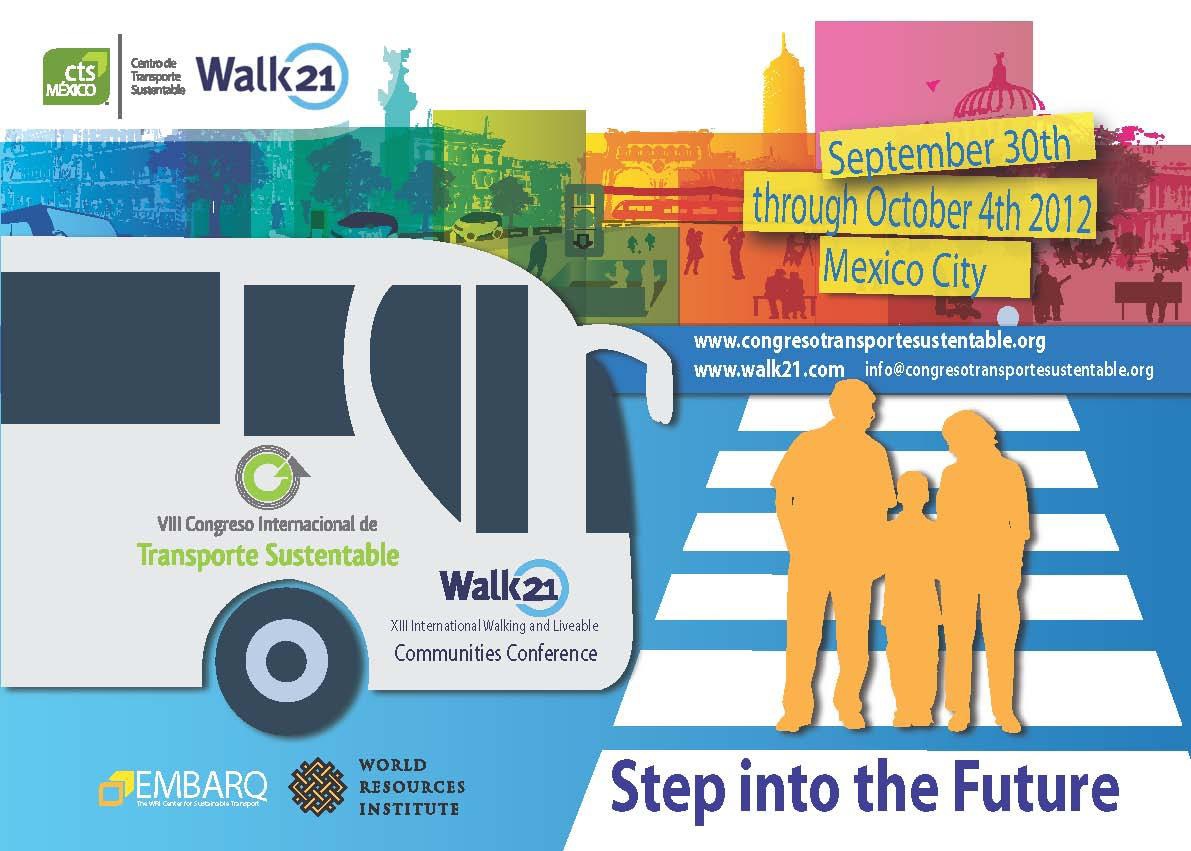 There are many things that we can learn from Mexico City, the oldest city in the Americas, to help us shape a more sustainable future for our own local communities, but the principles for growth remain a constant – to build safe, healthy, mobile and competitive places. This is why the international organization Walk21 and The Centre for Sustainable Transport have come together to provide a unique joint Congress, a platform for politicians, advocates and technical experts to share their experiences and inform how collectively they can ensure communities of any scale can step into the best possible futures.
The joint congress will provide and increase the platform to continue our work with local transport authorities in order to provide more intelligent and sustainable options of mobility for millions of Mexican citizens. Together, the alliance between CTS-EMBARQ-Mexico and Walk21 will reach different audiences and highlight different facets of the concerns about mobility and quality of life in our cities.
A 4-day international conference will, for the first time in Latin America, discuss how an inclusive, trusted and happy community that chooses to walk and move around the city, may be inspired through vision, leadership and partnership. Whether you are an official, a campaigner or a practitioner, you are warmly invited to share your experience of how to provide successful walkable, connected and public transport-oriented places for active communities, for cities in development that have millions of people relying on us to get the future right.
Proposals are due by 16 March 2012
More information at the official website (in English or Spanish) and the Call for Papers.
¿Comments? ¿Opinions? ¿Similar News? Send them to us!