Smartmatic signs deal for Bus Rapid Transit in Cartagena, Colombia worth US$370 million
06 / 01 / 2011
Source: Green Technology World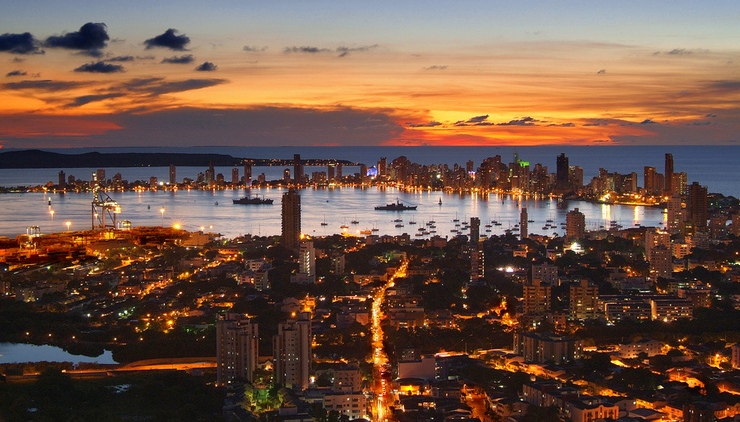 Cartagena, the most important touristic and cultural district of Colombia, selected joint-venture partners Smartmatic and Dataprom, for the task of implementing and operating an automated fare collection and fleet management system for the new Integrated Mass Transportation System, targeted for a service life span of the next 18 years.

The financial, technology and management services which Smartmatic will supply to the transit authority Transcaribe will cover the city of Cartagena and surrounding municipalities. It will comprise a number of advanced systems, including a fare collection system based on the latest and most secure smart card payment technologies, a real-time fleet management and control system for public transportation buses, a passenger information system, and fare card vending machines, with access locations spread throughout the territory for the convenience of passengers. The system is expected to be operational in 2012.

"We are overly pleased at having been selected by the Colombian authorities to bring our contributions and expertise to their transportation system. It is Smartmatic's commitment to keep working to help create the future smart cities, and also to create a better and farther-reaching quality of life," stated Antonio Mugica, Smartmatic's CEO.

According to Transcaribe, the adjudication was a result of a cmpetitive offer, after a highly demanding public bidding process. The winning consortium, led by Smartmatic, submitted the proposal with the best price and most sustainable solution, designed and adapted to the specific challenges presented by Cartagena, and thus received the highest score out of five bidders. The proposed price will translate into savings of more than US$30 million, which can be destined to health and other social investments, among other specific benefits.

Dataprom, a Brazilian company specializing in advanced transportation systems, has an impressive track record in transit systems in Brazil, including the world-renown implementation done in the city of Curitiba, which has become an international reference when it comes to modern, smart, and sustainable public transportation systems. Further, Smartmatic, a supplier of cutting-edge technological solutions, has ample experience in the development and implementation of high-volume transactional platforms and in the deployment of mission-critical projects having a significant social value for citizens. This partnership heralds a successful project, and a first-class automated transport system.

Cartagena is a relevant economic centre in the Caribbean, the most important touristic destination and cultural district of Colombia, as well as the country's fifth largest city. The port, fortresses and monuments of the Colonial City have been declared by the UNESCO as a World Heritage Site. With the new BRT, both residents and visitors will benefit from an automation solution toward modern, efficient and safe public transportation.

About Smartmatic

Smartmatic is a multinational company that designs and deploys technological solutions aimed at helping governments fulfill, in the most efficient way, their commitments with their citizens. It is one of the largest cutting-edge technology suppliers, with a wide and proven experience in the United States, Asia, Africa, Latin America and the Caribbean. Smartmatic's competitive advantage lies in its cutting-edge technology and its experience in three key areas: Elections, Identity Management and Smart Cities (Public Transportation, Citizen Security, and Census).

About Dataprom

Dataprom Computer Equipment and Industrial Services is a company with 22 years of experience in the development and design of intelligent technology solutions, associated with the quality of life of citizens. Dataprom uses the latest technology in all production processes and operations, complying with its values and mission towards developing innovative products that meet the needs of its customers.


¿Comments? ¿Opinions? ¿Similar News? Send them to us!