Urban transport: A little less conversation, a little more action
05 / 23 / 2011
Professor David Hensher, Director of ITLS, discusses transport priorities for New South Wales* (NSW) over breakfast in Sydney with 150 people – 16 May 2011

Source: ITLS News & Events

Over 150 people attended the Powered by Research Breakfast hosted by The University of Sydney Business School and held at Cockle Bay Wharf. For the recently elected NSW government, urban transport remains a priority challenge. At the breakfast forum ITLS Director, Professor David Hensher, presented his research on whether an increase in funding for public transport is the best way to see a significant improvement to traffic congestion. Professor Hensher noted that over 80% of trips in Sydney are currently made in motor vehicles and questioned whether significant modal changes will be made achieved unless the government addresses pricing the use of cars to reflect the cost they're imposing through congestion. Professor Hensher emphasised the need for a commitment to networks and systems, the state of public transport, funding sources, special funding instruments, and the User Pays system.

Professor Hensher's address was followed by a lively panel discussion with Paul Forward, Principal of Evans and Peck (former CEO of the NSW Roads and Traffic Authority), and Andrew West, Senior Journalist at the Sydney Morning Herald. The panel was chaired by Helen Dalley, best known as the presenter of Sunday, the Today Show and A Current Affair on the Nine network, and now the host of Sky News Sunday Business.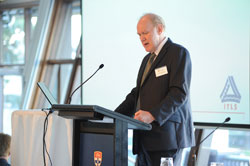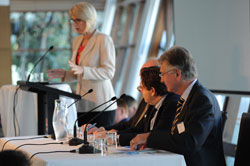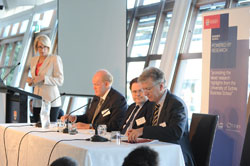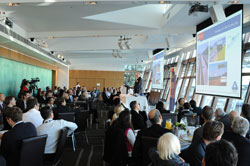 Download full video of event.

Download Professor Hensher's presentation.


* New South Wales (abbreviated as NSW), is Australia's most populous state, and is located in the south-east of the country, north of Victoria, south of Queensland, east of South Australia, west of Jervis Bay Territory and encompasses the whole of the Australian Capital Territory. Source: Wikipedia.


¿Comments? ¿Opinions? ¿Similar News? Send them to us!